Nomad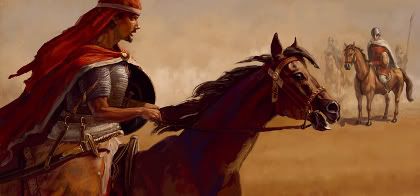 Nomads roam the empty wastes beyond the civilized cities; quick to strike and bound by no laws. Nomads live with their animals and usually ride into battle with them; they feel ill at ease without them.
Nomads have the following racial traits:
+2 to Dexterity
Rider: +2 to Handle Animal and Ride skill checks.
Unpredictable: The character gains a "wild card" feat. As a standard action, the character can select any feat for which he meets the prerequisites. The selected feat remains active for the rest of the day. After the character rests for eight hours, the wild card feat slot resets to empty.
Bowlegged: Base land speed 20 ft.